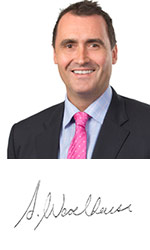 Private equity firm Anchorage Capital Partners
Simon Woodhouse | Investment Director
To Whom It May Concern
Peter was introduced to Anchorage Capital Partners, a private equity firm, and I found his references to be impeccable. We instructed him in relation to one of our investee companies, Total Eden, a large irrigation/water management business.
Peter has worked closely with the marketing manager and other senior executives to develop a comprehensive digital strategy for rolling out e-commerce and significantly improving the conversion rate of Total Eden's website. Peter used a number of clever frameworks, which were particularly relevant to the business. Although we expected this rigorous, intellectual approach, one of Peter's skills is his ability to relate to and motivate senior staff.
We also came to rely on Peter's hands-on ability when helping to negotiate production contracts and when helping with project management to ensure that the strategy was implemented correctly. Peter's hands on and pragmatic approach allowed the team to actually execute and this is a key point of difference to other consultants I've used in the past.
I look forward to continuing to work with Peter on this and other projects.
Best regards,
Simon Woodhouse l Investment Director
t +61 2 8259 7728 m +61 400 080 975 f +61 2 8259 7778
Anchorage Capital Partners • Level 4 • 6 Bridge Street • Sydney • NSW 2000
anchoragecapital.com.au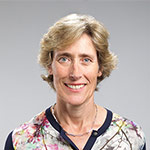 Reference
Kate Hayward, Barwon Investment Partners
In 2015, Barwon appointed Liquid Vision as our e-Marketing agency. The brief was to help us identify new potential clients, and to test a number of e-marketing channels, including Google Adwords and more targeted email initiatives.
Customised email was the most effective for our particular target audiences. We ran 5-6 campaigns per month. The detailed,​ individual tracking Liquid Vision set up for us meant we were able to more effectively monitor potential clients, giving us the opportunity to better focus our marketing initiatives and resources. Eventually, Liquid Vision trained our own staff and helped us move our e-marketing in-house.
Liquid Vision's professionalism and level of service is extremely high and I certainly recommend the firm to anyone wanting to develop a commercially robust strategy for cost effectively improving their e-marketing efforts.
Kate Hayward, Barwon Investment Partners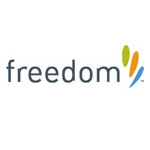 Freedom Furniture
Mychelle Vanderburg, Marketing Manager
"Liquid Vision has done a lot to develop and distinguish our brand on-line and to develop a competitive advantage for us… Their online strategy increased web site traffic by 40% during August and September, and the sales increase against budget for the campaign period 13 August to 14 October was 9.7% [approx. $11m annualised]"
Mychelle Vanderburg, Marketing Manager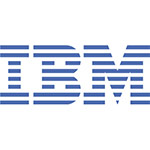 IBM
Fiona McMaster, Federal Government Manager
"… mention should be made of the backup and support Liquid Vision was able to provide my Team… I would not hesitate in recommending Liquid Vision for any Web project which requires innovative graphics, design and marketing strategies."
Fiona McMaster, Federal Government Manager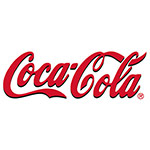 Coca-cola
Victoria Fraser, National Promotions Manager
"Part of the success of the site is attributable to the strong creative design of the site… As well as Liquid Vision's creative and technical capability, we were impressed by the company's high level of service and professionalism, which meant that the project came in on time and within budget."
Victoria Fraser, National Promotions Manager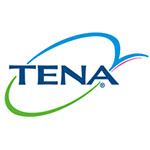 TENA
SCA Hygiene Australia (Swedish multinational)
Peter quickly came to grips with the digital issues, which our business was facing. He was able to come up with commercially viable solutions and with an e-Strategy which covered off our requirements and made best use of our internal resources to ensure cost effective implementation.
A point worth noting is that Peter is able to fill that gap between business units and IT. He can 'translate' for IT the capabilities and functionality which the business units need. Similarly, he can translate for the business units what specific instructions IT needs in order to ensure that what IT delivers matches the commercial needs of the business unit.
Anita Wright, Head of Marketing TENA: Healthcare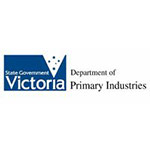 Department of Primary Industries
Steven Lorimer
From: Victorian Department of Primary Industries
Subject: Bask in the glory.
To: Peter McNamara
G'day Peter,
Just a short note to let you know that we had a very successful afternoon yesterday. We received accolades from both the Secretary of the DPI and the executive director of our division for what we have achieved in such a rapid, innovative and efficient way.
… however, it would be remiss of me not to acknowledge you and your team at Liquid Vision who really made the difference between having 'just another website' and actually having a 'solution'.
So, please accept my sincere gratitude for all the efforts.
Yours,
Steven Lorimer
Victorian Department of Primary Industries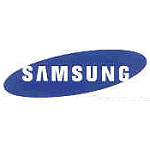 From: Simon King
Subject: LCD monitors
[The Campaign] looks terrific!!!! Many thanks to you and the Liquid Vision guys.
Thanks and regards,
Simon
I.T. Display Solutions – Product Manager
Samsung Electronics Australia Pty Ltd